Heart-stricken mourners filed into Germain Arena on Monday for a funeral service that celebrated the life of a Fort Myers police officer . The ordinarily frosty ice ring for amateur hockey players was transformed into a place of remembrance.
Upon entry to Germain Arena, Boy Scout handed out ribbons with, "FMPD 524," embedded in them.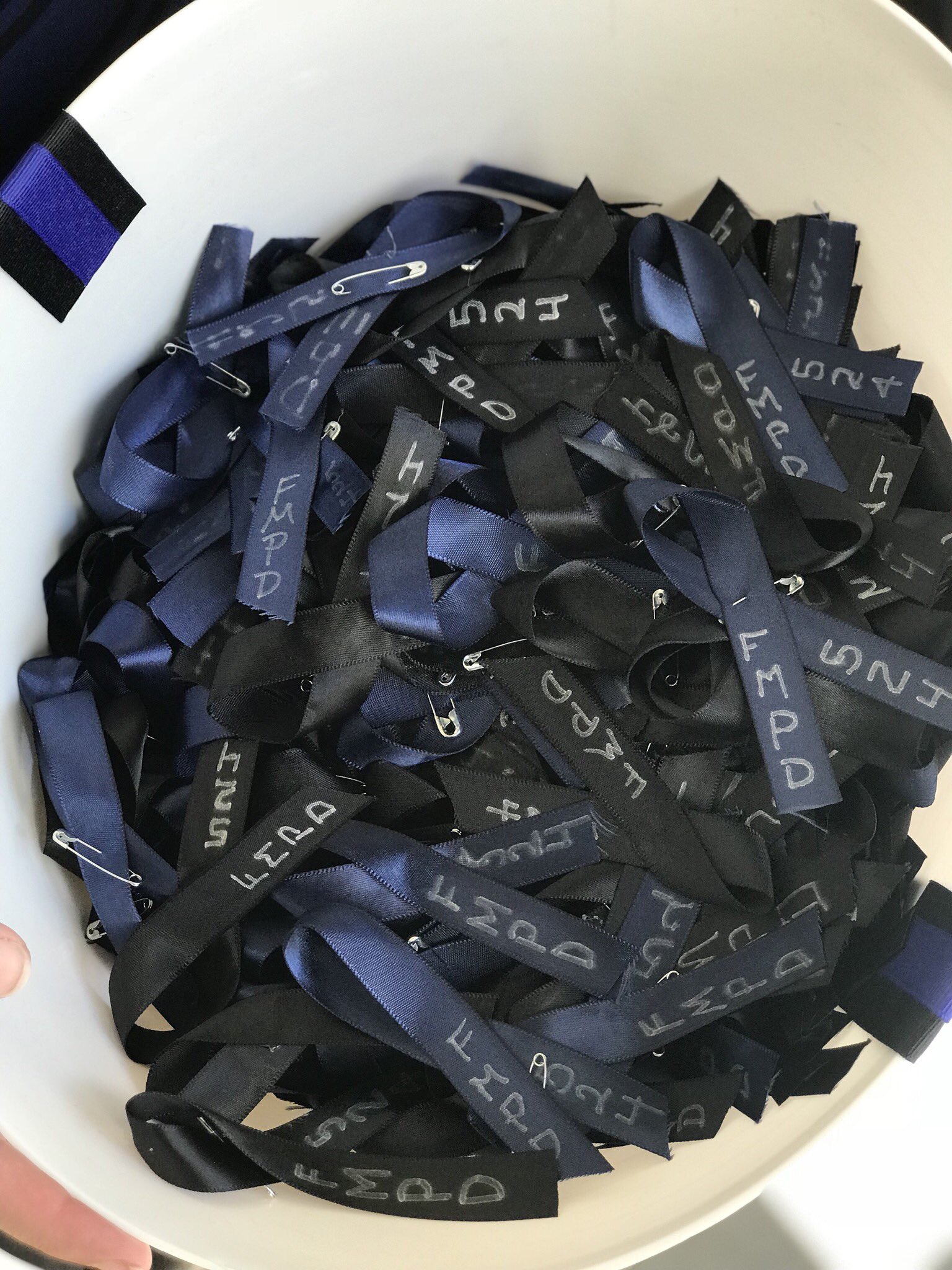 There were emergency responders from the county, state and country that attended the memorial service honoring the Fort Myers officer, Adam Jobbers-Miller.
Jobbers-Miller was critically wounded by a gunshot to the head when he attempted to apprehend a suspect in the theft of a cell phone. The police officer, 29-years-old, died one week later on July 28 at Lee Memorial Hospital.
One of the most powerful moments of the funeral service was the reading of a poem written by Tecumseh, a Native American Shawnee warrior and chief, who lived in the early 19th century:
So live your life that the fear of death can never enter your heart. Trouble no one about their religion; respect others in their view, and demand that they respect yours. Love your life, perfect your life, beautify all things in your life. Seek to make your life long and its purpose in the service of your people. Prepare a noble death song for the day when you go over the great divide.
Always give a word or a sign of salute when meeting or passing a friend, even a stranger, when in a lonely place. Show respect to all people and grovel to none.
When you arise in the morning give thanks for the food and for the joy of living. If you see no reason for giving thanks, the fault lies only in yourself. Abuse no one and no thing, for abuse turns the wise ones to fools and robs the spirit of its vision.
When it comes your time to die, be not like those whose hearts are filled with the fear of death, so that when their time comes they weep and pray for a little more time to live their lives over again in a different way. Sing your death song and die like a hero going home.
View the live stream of the memorial service below: